Follow The Money

CEPI - Pre-covid "pandemic" CEPI, in Singapore looking for funding for manufacturing a variety of vaccines.

Centre for Strategic & International Studies - CEPI's funding sources secured. The entire world population now slaves to the DAVOS agenda. COVAX
BRITISH COLUMBIA
TERESA TAM =
BONNIE KELLY =

ANDRIAN DIX =
Click once to begin entering your own content. You can change my font, size, line height, colour and more by highlighting part of me and selecting the options from the toolbar.

News
News Max (for real people)
PODCASTS - America
The Conservative Twins
Diamond & Silk
Stew Peters
Daily Wire - various shows
Steve Bannon - War Room
Dave Rubin
Dr. Steve Turley
News
Charlie Kirk - Turning Point US
PODCASTS - Canada
Miss Understood (Rebel)- Millennials
Gad Sadd
PODCASTS - Eastern Europe

The Duran - Russia Ukraine
PODCASTS - Middle East
PODCASTS - Africa
Adeola - Nigeria focus
News
Breitbart News - The War Room
PODCASTS - UK

The Duran (world updates)
PODCASTS - Mediterranean
Alex Christoforou - Russia/Ukraine

​ Coercion is Not Consent

Trans-humanism for Immortality
Artists - music
Women
People With Disabilities
Terrorized by the Lion's Club
Emergencies Act
Canadian Government
Premiers
Children

Tim Horton's vax criteria for kids camp
Mental Health
Punishment via Government Psychology

The New Mental Health Directive - Canada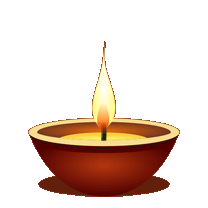 recovery

Time for An Honest Health Care System
Poppies
The flying monkeys

Good-Bye To Oz
Decoupling

Reigning In The Alchemists
/